SAM Member Spotlight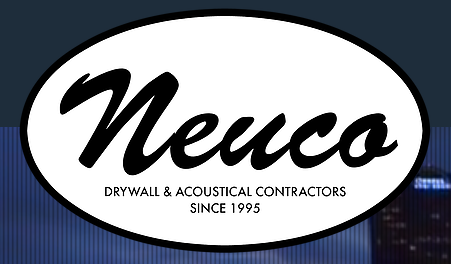 SAM is proud to present Neuco & Associates as our first featured member in 2019.  If you regularly attend our meetings and events, then you have probably met Neuco's current Vice President of Operations and newest SAM Board Member, Billy Neu.   
Neuco & Associates is a commercial Drywall and Acoustical subcontractor in Dallas.  Billy's parents, Roy and Glenda Neu, started the company in 1995.  They primarily work on projects in the DFW Metroplex, but they will travel for a special customer or a special project.  Neuco can perform work on a variety of projects, but they have focused on medical facilities, shopping centers, churches, and schools in the last few years. 
In the early 90's, Roy Neu was instrumental in starting SAM when he, Norma Mann, Pete Snider, Steve Carter, Gifford Olin, David Etheridge, and Guy Hestand, Jr. decided to start a new association for subcontractors. 
Billy has been active in SAM for a few years.  While he finds the meetings educational and enjoys the networking opportunities, he especially finds value in the BPI portion of our meetings. 
Billy is looking forward to April when he will marry Amber - "the love of my life." 
For more information about Neuco & Associates, visit their website at www.neucoassoc.com.