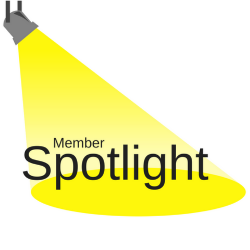 SAM Member Spotlight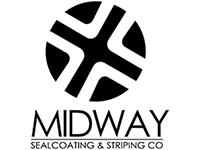 This month's Member Spotlight is Midway Sealcoating & Striping.  Lawrence Otto regularly attends our meetings with his wife, Alberta.  I've caught them on more than one occasion holding hands very sweetly at our meetings.  Lawrence is very knowledgeable about construction in the DFW Area.   He took a few moments to tell me more about Midway Sealcoating & Striping. 
When was Midway Sealcoating & Striping established?  1979
What work does Midway Sealcoating primarily focus on?  We focus on Asphalt Sealcoating.
Do you have a type of job or industry you specialize in?    We will perform work on any projects in the State of Texas.  
What are some projects you have completed?  We work on apartments, shopping centers, office buildings and airports.  Two of our well-known project locations are the American Airlines Center and Glove Life Park.  
How did you get started in the construction industry?  I  started in the paving industry at a young age working for striping and paving contractors. 
What are some of your hobbies?  Have you experienced any interesting trips?  In my spare time, I work in Children's Ministry.  I have taken several mission trips to the Bahamas.  I also enjoy playing softball. 
How long have you been involved with SAM?  I have been involved with SAM for about four years 
What do you enjoy most about SAM?  SAM has helped me with a lot of information.  I've learned about how to do business and who to do business with.